Tight round ass!
Hey guys, Nina StongHold here with a photo I think your going to love. Its a nice close up of my tight round ass and I'm waiting for you to park your cock between my ass cheeks.Well I dont mean to park it and just let it sit there. I want you to gently push it between my ass cheeks. Then as you feel the head of your cock start to push past my tranny pussy lips. Shove it deep into me. Make sure as the head goes in, that it hammers my prostate as hard as you can. This of course will make the liquid in my body release and it will flood down over both of our legs and between my cheeks.
I need a hard anal fucking and I think your just the man to spread me so wide I scream in pleasure and cum down my own leg.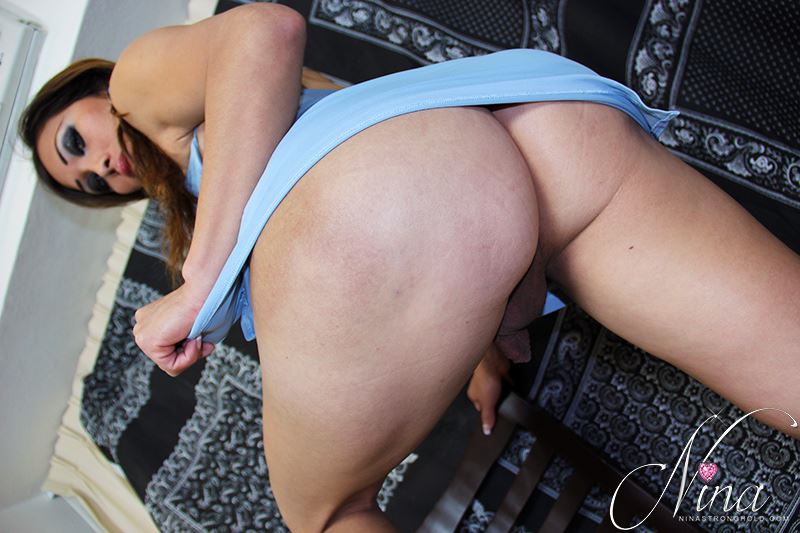 Get up there behind me and slide in nice and slow and start to stroke my love hole as hard as you can.
XOXO
Nina StrongHold.
Also guys do not forget that this site is my personal blog. I have a lot of other free samples on here. You can surf around all you like. But make sure you understand that these photos and even the movie clips are at a much lower quality than the ones in the members area.  So if you must surf more free samples before joining me, click to see more of my big tranny tits!