Ok guys. Nina was a little tied up today so we are going to get this post made for her. She wanted to talk about Trans girl Panties. Yeah we know that what she is wearing in the photo below is not actually a pair of trans girl panties but it shows what we wanted to talk about.
Nina is not shy about a couple of things. First that she is 100% passive. She loves to be treated like a woman in ever aspect. From you opening the car door for her to ignoring the little fact that she still has a cock. Another thing she is not shy about is the fact that she has a rater small cock. Or as she puts it a very big tranny clit! But like we said she wants you to over look that and focus on her tits and her ass.
So the reason that we mention the Trans girl panties is simple. Nina looks just like she has a vagina in them and she loves that. Its easy for her to hide her cock and look like the smooth downward slope of her hips is only hiding a pussy!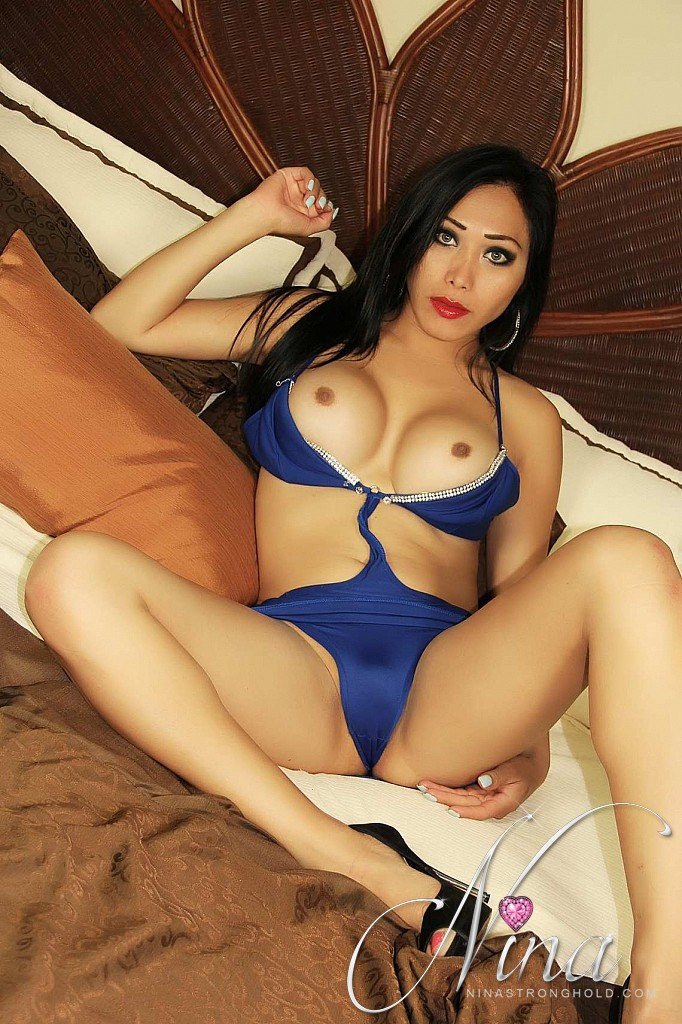 Someone not long ago asked about sending some panties to Nina. We asked and she said sure but you need to know that she lives in Mexico. So anyone that wants to send her panties let us know and we will work it out with you. Then Nina will model them for you in a photo set and a movie.