Trans Orgy with Nina StrongHold, Nikki Montero,Naomi Chi and TaniaQ! Ok guys. Check out the photo from the Trans Orgy below. From left to right we have. Naomi Chi with those amazing and also tattooed tits! The tall Babe in the middle is Nikki Montero. She has a site with us also called SheLesbianPOV.com Check it out! Then next to her is lil ol me! Nina StrongHold. I do have pretty boobies don't I? And the amazing trans on the bottom about to get a mouth full of cock! ( Im so jealous ) is none other than TaniaQ. oh! It just hit me, we all have websites!!!
Come and join me right now for the rest of this photo set.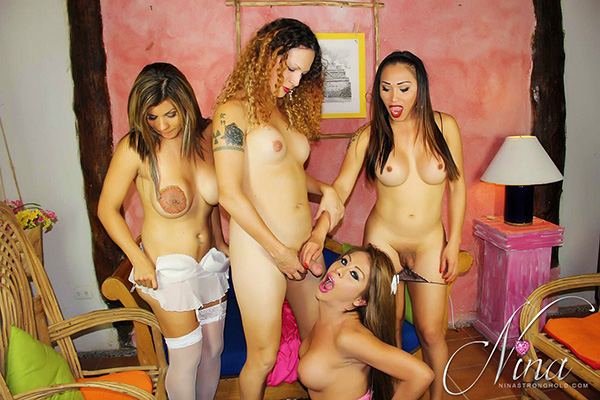 Also if you want. You can surf around this site and see more samples of me.
Other wise join me now. I would greatly appreciate adding to my members base.
Another thing. Rate and comment on us all please!