Upskirt in My red hot club dress!
Can you believe that I often get hot when I put on certain clothes. I love this dress and the way it sits on my tits and barley covers my ass. I have to wear special panties to hid my cock or this dress will show it and since those panties are so tight I can actually go out with a dildo in my ass and it wont come out!
Did you also know that Upskirt like this is something I do in public. This dress as I said barely covers my ass. So that means that if I go without panties, my cock is easily exposed! So now imagine seeing me in this dress at a night club! And yes I have worn it many times to the surprise and delight of all who watch me dancing.  And oh how I love to dance and shake my little bunny tail.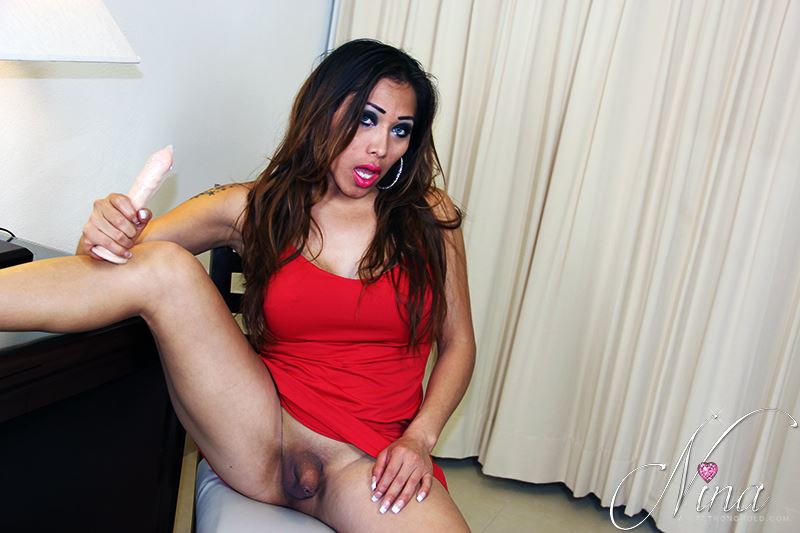 If you want to date you need to let me know and also let me know how to dress when I come to see you. I can even come with a dildo or butt plug already in.
XOXO
Nina StrongHold!
Do not miss out on seeing me in a hot upskirt shot at one of the clubs.  If you see me and recognize me say hello. If I dont have on panties but I am wearing a short skirt, make sure and pat my ass and say hello.
For those of you who want to see more ass shots of me, Click here to see my tranny booty!