Big Boobs Nina StrongHold!
Do you not just love looking at my big boobs? I do so love them myself. So much so that I have them out all the time. Take a look here. This was a cute little hotel I stayed at and outside of my room was this grass area. While getting ready to go out dancing, I decided to grab some photos. You can clearly see that with this top I was having a hard time keeping my big boobs inside of it. No matter what I did, my nipples kept popping out and on display for everyone to see. So, after checking out these photos I decided to keep the top and go out just like that!
You can click on the image below to check out the tour of my website.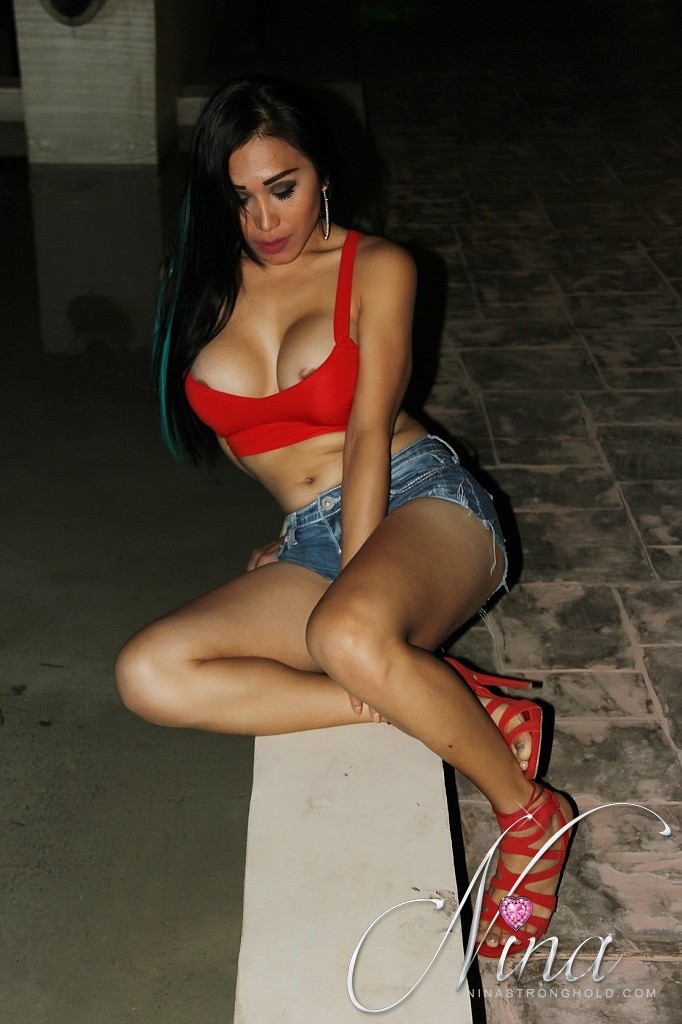 The heels also looked pretty hot in this shot. But I guess you can say that's because of the shorts? Well I dont know but I do want to hear your opinion. Make sure and post something below so that you can tell me whats hot and whats not in this photo.
Also make sure to check out the rest of the set in the members area and post there as well. Im sure you will love it but I always like to hear from you!