Underboob!
I know that I have posted photos like this before. It seems that a lot of men love to look at boobs. Since I have big boobs and I think that they are pretty, I like to show them off in as many ways as I can. I have shown you cleavage shots and oiled ones. Cream on my boobs and cum on my boobs. Now I am again showing you a rather sexy underboob shot! Take a look and let me know what you think. I kept this post as safe for work as I thought that I could while the photo still looks sexy!
You can click on the image below to see more of this set. Of course I get completely naked and show off all my curves.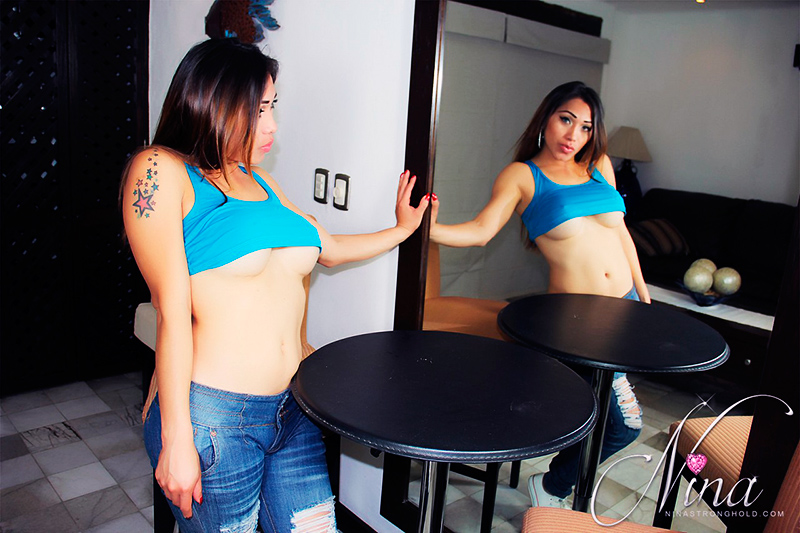 Please also make sure to post below. I love to read comments and you can do that for me right now. Make sure to let me know what you think of my boobs. If you would like to touch them. Maybe you have had thoughts about sucking on my nipples? Tell me all about it. I want to know. It makes me hot and hard.
Dont miss out on seeing the rest of this set. I loved it and you will as well.