There is nothing like a Nipple slip on a hot girl. And believe it or not this one was not intentional. In fact it was not caused by the pose you see Nina in. It was caused when she was getting dressed. And we just thought it was so hot we did not say anything. In fact when you see the rest of the photos in the set you will realize that this was a real nipple slip.
Sit back. Take a peek and enjoy seeing these big tits as they do their best to pop our of her top now matter how she is posing. You know how hot and sexy Nina is so just enjoy her. She sure enjoys knowing that you are looking at her and have lust in your eyes. That is something really turns her on. So click on that image below right now and check out more of Nina as she strips off this top and shorts. She is going to get those big tits and big ass out just for you.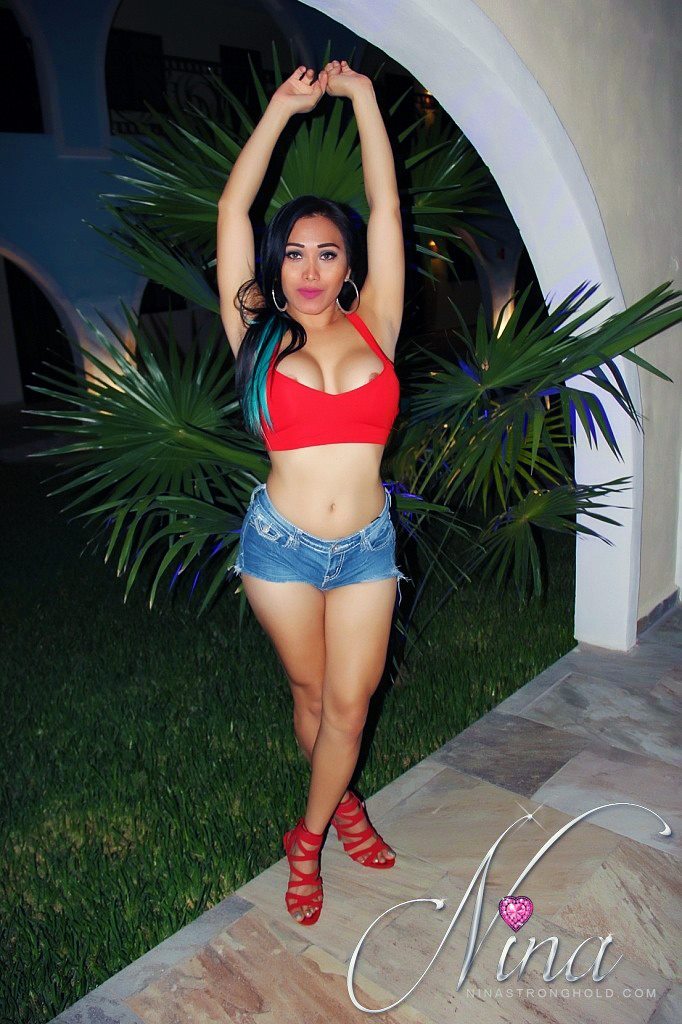 Oh by the way. Did you make note of those sexy high heels Nina is wearing? Yeah she loves them and wears them to clubs and any place that she can. Nina even tells us she wore them to the beach one time in a bikini. Oh how we wish we could have seen that! Slutty High Heels. HOT!