There is just something about looking at hot girls when posing for the camera. Im not sure what it is that is so hot. But take a look at this long legs and heels shot and see what you think. Then I want you to close your eyes for one minute and picture in your mind the last time you were out in public and saw a woman with long legs and heels. Did they look this freaking hot?
Now open your eyes again and you will see what I mean. Maybe its because this is our favorite trans girl Nina StrongHold. Or maybe its because she is trans in general and for us that holds something special and we want to see them as more beautiful or sexier. Maybe its just the flat out truth that a trans girl is always more becautifl and sexier and just looks better in heels.
Let me know your thoughts as soon as you can. But in the mean time I know that you are busy wanking looking at this photo of Nina's legs and feel in her sexy heels. Trust me I know you are because I am and I am the one trying to type out this post!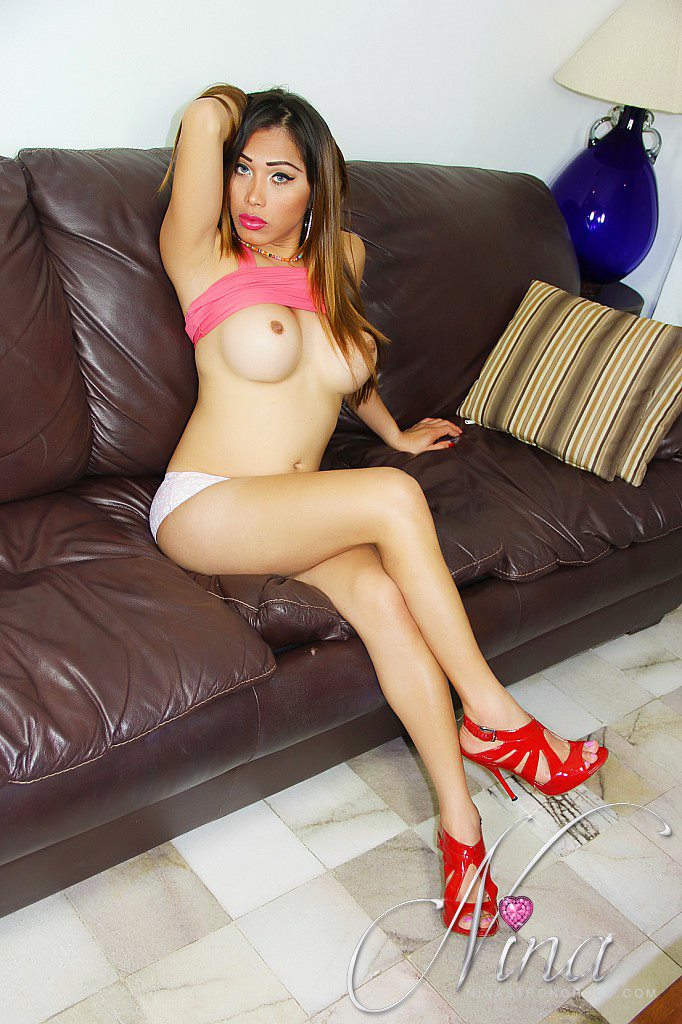 Click on the image above to check out more of this set and also the video that was recorded. Nina as you know is hot and curvy and she shows off what she has.