There seems to be a couple things we can never get enough of. And thank the gods that we have a girl like Nina StrongHold do share those with us. I am of course talking about side boob and big tranny ass. As well as very nice and tight nipples. Full and sensual lips and beautiful lips that are just so sexy its amazing. Then add in Nina's desire to please the man she is with and you have the perfect girl.
When we were taking these photos we got this super hot shot of Side boob and big tranny ass. I actually just found the photo today and wanted to share with with you. It is just too damn sexy to lock away. Do not miss understand me. The rest of the set is also super hot but this photo. Well this photo was beyond hot and you just needed to see it. Side Boob and big tranny ass glory for all!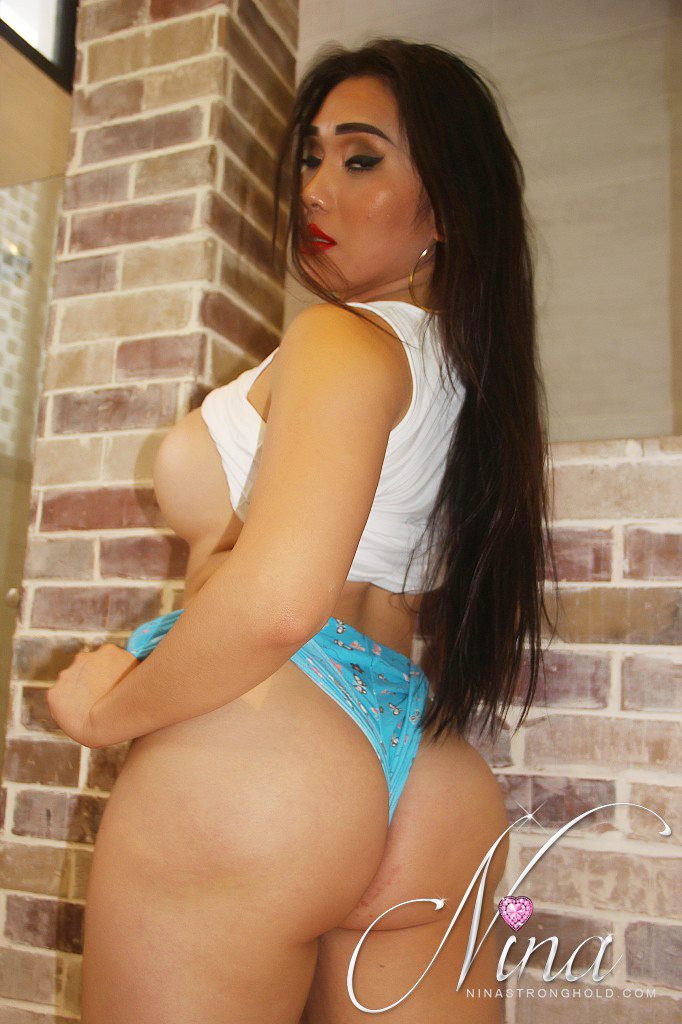 Most of you know Nina. You already know how amazing her body is. And if you have never had a membership to her site, then you have missed out. She is awesome and she has the best trans girl body ever.
Do not miss out on seeing her naked with that perfect big ass showing. Its hot and you simply must see more right now.