Nina StrongHold Nude!
Who on earth around here would not want to see the Darling of Shemale porn Nude? Of course guys this amazing babe is Nina StrongHold and she was playing a game in front of the camera guy! Her game was called What if!! Its a game she likes to play when she is making movies and photo sets. Its actually her dream and we support Nina 100%!
" What if I did not have a cock!" She asked! Then pulled her cock back and had this photo taken. She fell in love with it and is now asking for your help!
Join her website so that she can get the " Cut "! She wants that cock gone so she can have a shemale pussy! For those of you who have never had a shemale pussy your going to love it. Nina says that anyone who helps her gets first shot at sex with her after the surgery! We really hope some of you can help her.
Line up and help her out guys. She really plans to do this.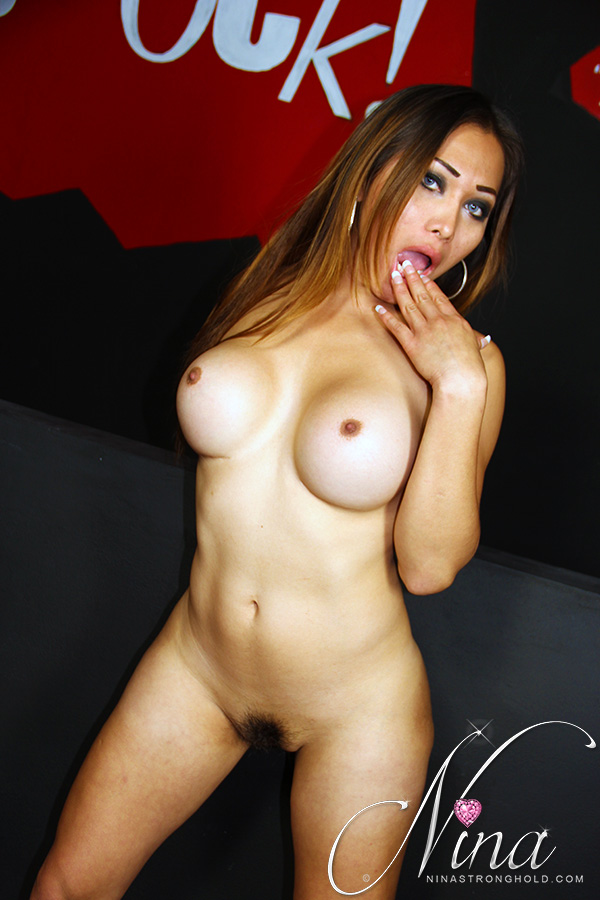 Click here to join her members area and help her get her cock removed.
Otherwise you can surf other samples of her right here on this blog! Nina Naked!
If you want to donate to her surgery post us a comment. Please make sure to comment below and make a donation to her. Nina will be eternally great full.