Tranny Ass Fuck. How about it guys? Is this something you have done before or just something that you have fantasized about? Do you want a tranny ass fuck? Is so, then its time to get behind Nina StrongHold and fuck her hard.
As you can see in the photo below she has an amazing ass. And she also has an amazing set of tits that you can hold onto. Please don't forget when hammering that ass from behind to reach around and caress her nipples. And Kiss her. Man she loves to kiss. In fact put your hands on her tits from behind. Then lean in and put your lips on her neck and start kissing her. Caress the skin of her neck with your tongue and try to do it in time, as you hammer her ass hole with your hard man cock. Trust me you will both blow a big load from this.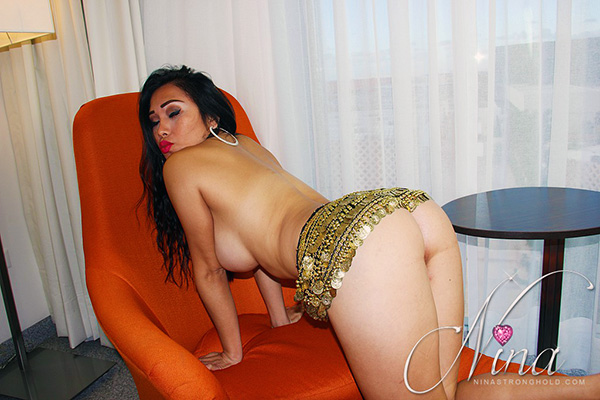 And for those of you who did not noticed before. Look at her lips. They are full and soft and ready to kiss or suck cock!
Click here to join the members area.
Or you can click here and see older photos and video samples. Please rate and also comment as you go.