Shemale Strip tease!    Well ok its a strip tease that turned into a rip tease. I was soo embarrassed but the guys shooting told me not to worry about it. The dress just ripped right off and they said it was hot. They told me that this Shemale Strip tease was the best they had seen in a long time.  I loved the shoot and wanted to share this photo as an invite to you to come and see the rest of the set. Also in case you had not noticed, my nipples are hard in this photo. Any ideas why? Let me just say that one of the camera guys was getting hard and I could see his cock throbbing.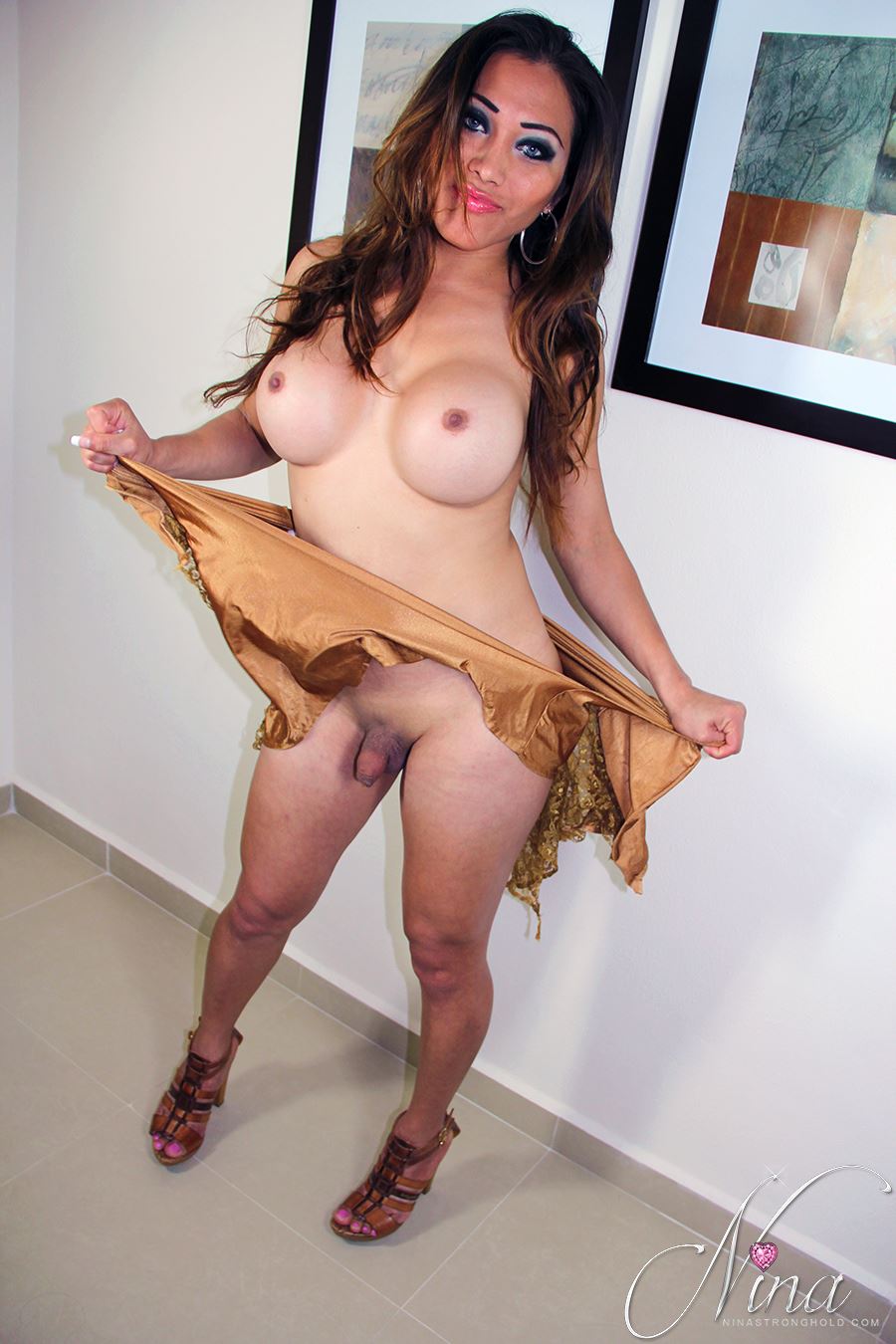 Hope to hear from you soon and if you want me to rip clothes off for you or have you rip mine off me, let me know. Also make sure and comment here on this site about my photo. Tell me what you think and if it made your cock hard. I really hope that it did. When your cock gets hard, my little love hole starts to pulse with desire to fuck. In other words I need a hard love pole shoved into me. I need my ass pumped and my nipples sucked and pinched. So make sure and tell me all about what you want to do to my Shemale body!
XOXO
Nina StongHold.
For those of you who are not quite sure what you want to see, Let me offer you something else. I do hope you like it. Just scroll down and after watching for a few minutes. Make sure and click!
There should be a live cam feed showing above. If not, Click right here. Your Browser is blocking it!