Shemale Upskirt. This is of course the super sexy Nina StrongHold and her set of Shemale Upskirt photos is so much more than just hot. It is amazing.
As you can clearly see Nina has a nice set of creamy thighs. They are actually quite strong because she hits the gym on a regular basis. She also takes walks and is careful what she eats. So her body is in great shape. That means of course that she can easily wear the shortest skirts and the highest heels.
Nina says that because her cock is small, she can often get away with being panty less so her Upskirt shots often show off her cock and balls.  So the next time you see Nina in public check to see if she has on a skirt.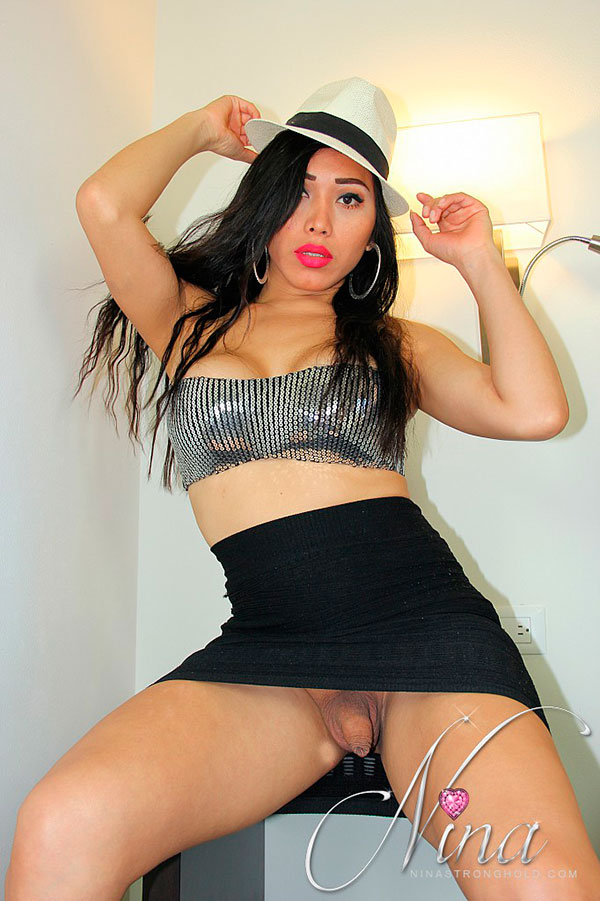 Now can you just picture in your head getting close to Nina sitting like this? Leaning in and kissing her thighs. Then turn her around and slowly raise the skirt to expose her ass. Spread her cheeks and lick her love hole. Make sure to leave a lot of spit as lube and then slide your cock right in!
Click the image to continue with this fantasy. Otherwise you can also surf more samples on this site.
Click here to see samples of Nina's big tits.