Want to check out a short red dress that you will never forget? Then check out the one that Nina StrongHold is wearing right now. She is going to show off this amazing short red dress and you will get to see how a body should really look in one. Just as she is sitting with no panties you are going to want to watch as she takes it off to reveal that she is 100% naked underneath. What could be sexier?
Oh right. Nina's body. That is what is sexier. From her thick thighs to her curvy hips. The small cock that gets nice and hard none the less. And then those big round titties and her big tranny ass. She has it all including the long and beautiful hair and thick juicy lips that love to suck cock.
Just make sure that you enjoy this free sample photo. Its actually a screen shot from the video. Then enjoy the movie as she gets naked just to get your cock hard!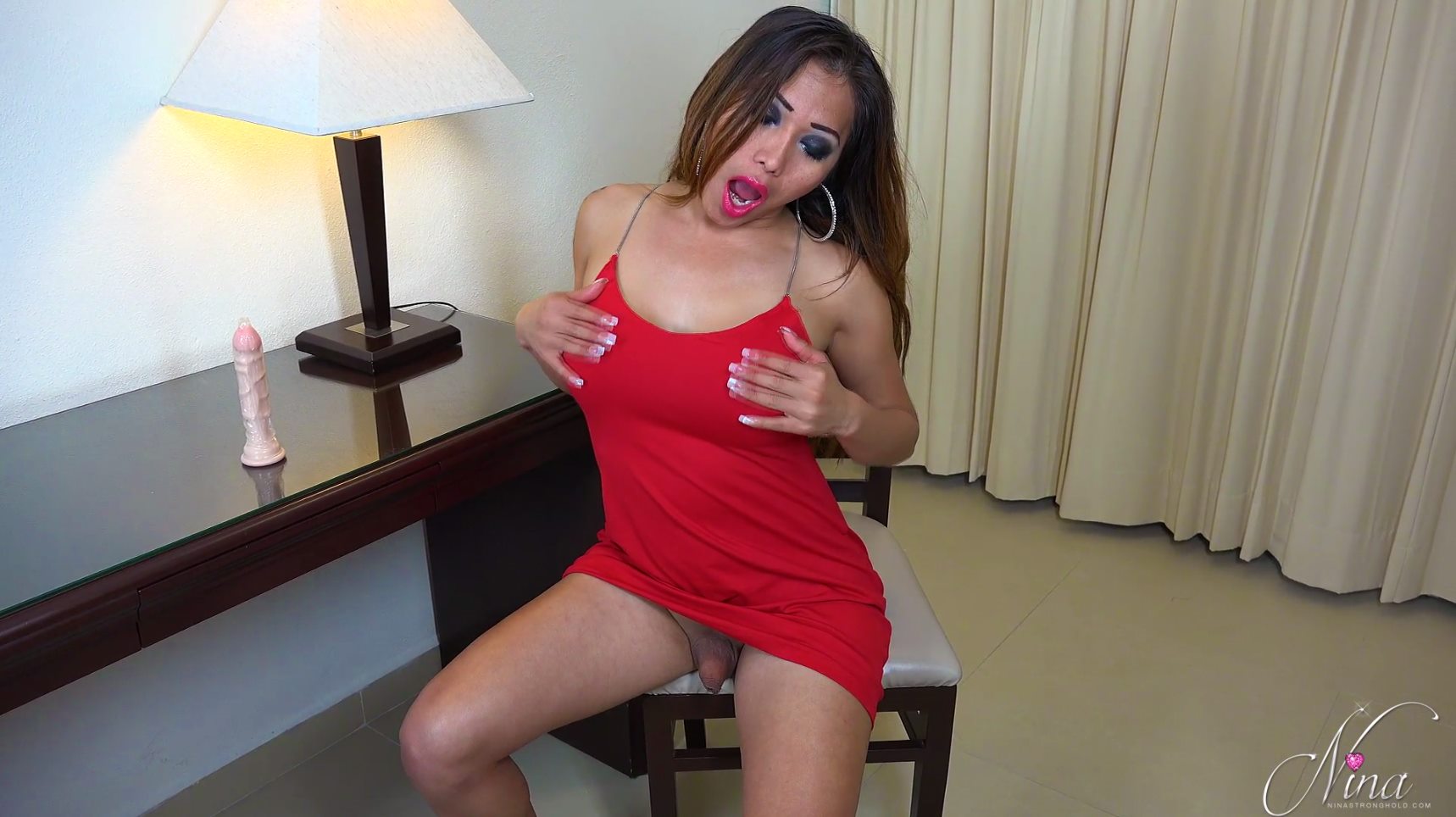 Now watch the video clip right here! Talk about hot, sexy, sensual and all the other words that you can think of!
Click to get these titties into your hands today. You do not want to miss out on meeting Nina StrongHold.