Tranny Balls. Do you like them? Personally I don't. I don't like my tranny balls and I want them removed. I don't normally talk about it and I don't ever let a guy touch my balls or cock. I personally want the final surgery.
However so far I have not been able to save the money for this. Nor have I met anyone that can actually help me. All the men promise to help but can never deliver! 🙁 Sad Nina!
I am completely passive in bed but I am wild I have been told. I want nothing more than to tease and please your had cock.
Suck on my nipples and like my tranny love hole all you want! And let me use these soft and sensual lips to do the same to you!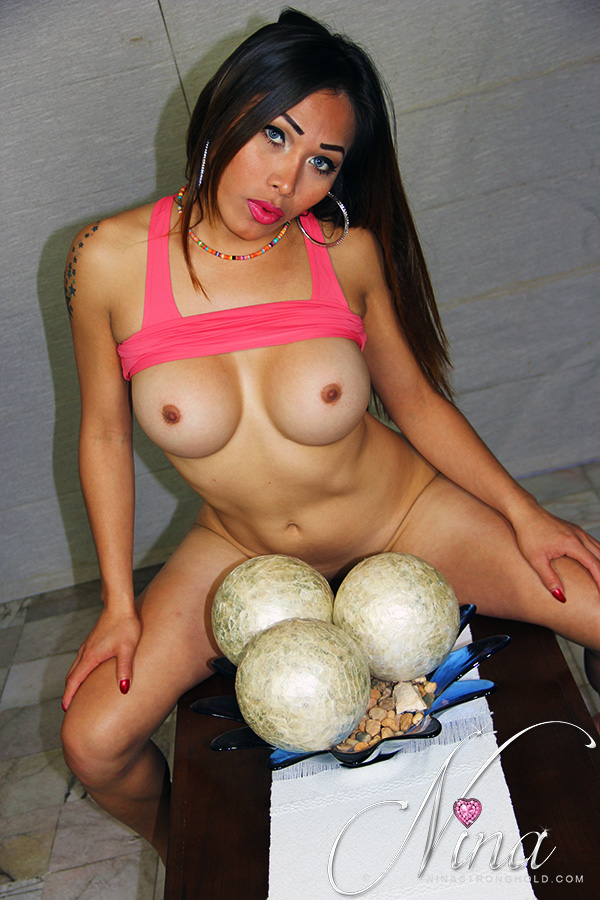 If you want to see the rest of this photo set. See me Naked! Then click now and join my members area.
For those of you who can not afford a few pennies a day you can surf the other free samples of me stripping on this site.
Maybe one day a man will fall in love with me and really help me out!
XOXO
Nina!