Short Red Dress! Tell me what you see! Is there really anything hotter than upskirt in a Short Red Dress? I know this is posed! But its so sexy you have to get your cock out right now. Mmm Yes that's it. Squeeze it a little while you look at my legs spread wide.
Did you notice that I also have a dildo in my right hand? Any idea what that's for? Yes my big man. Stroke that cock a little harder looking. Thinking about what I want to do with that dildo.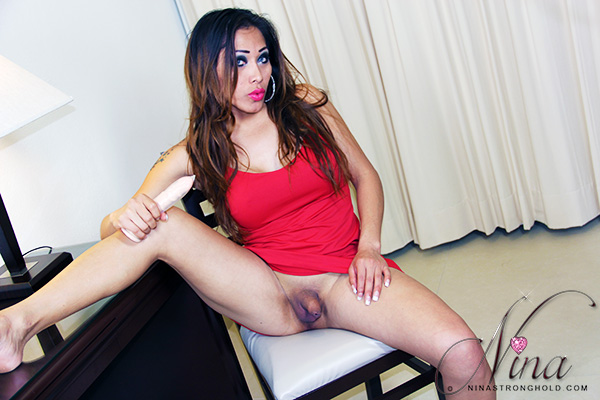 I love the way your cock is throbbing.
Do you want to stick that slab of meat into my mouth? Or maybe you want to skip the foreplay and slip it well lubed into my tranny ass! Oh how I love the feeling of my ass lips parting for a throbbing cock head!
Click here to see the rest of my Red Dress photos. And also the Movie 😉
Otherwise you can surf a bit more for samples of me right here on this site! See me partially naked now!